Chanukah is the Jewish eight-day, wintertime "festival of lights," celebrated with a nightly menorah lighting, special prayers and fried foods.
The Hebrew word Chanukah means "dedication," and is thus named because it celebrates the rededication of the Holy Temple. Chanukah begins on the eve of the 25th of the Jewish month of Kislev and continues for eight days. On the civil calendar, it generally coincides with the month of December. Chanukah 2023 runs from Thursday evening  Dec. 07 – Dec. 15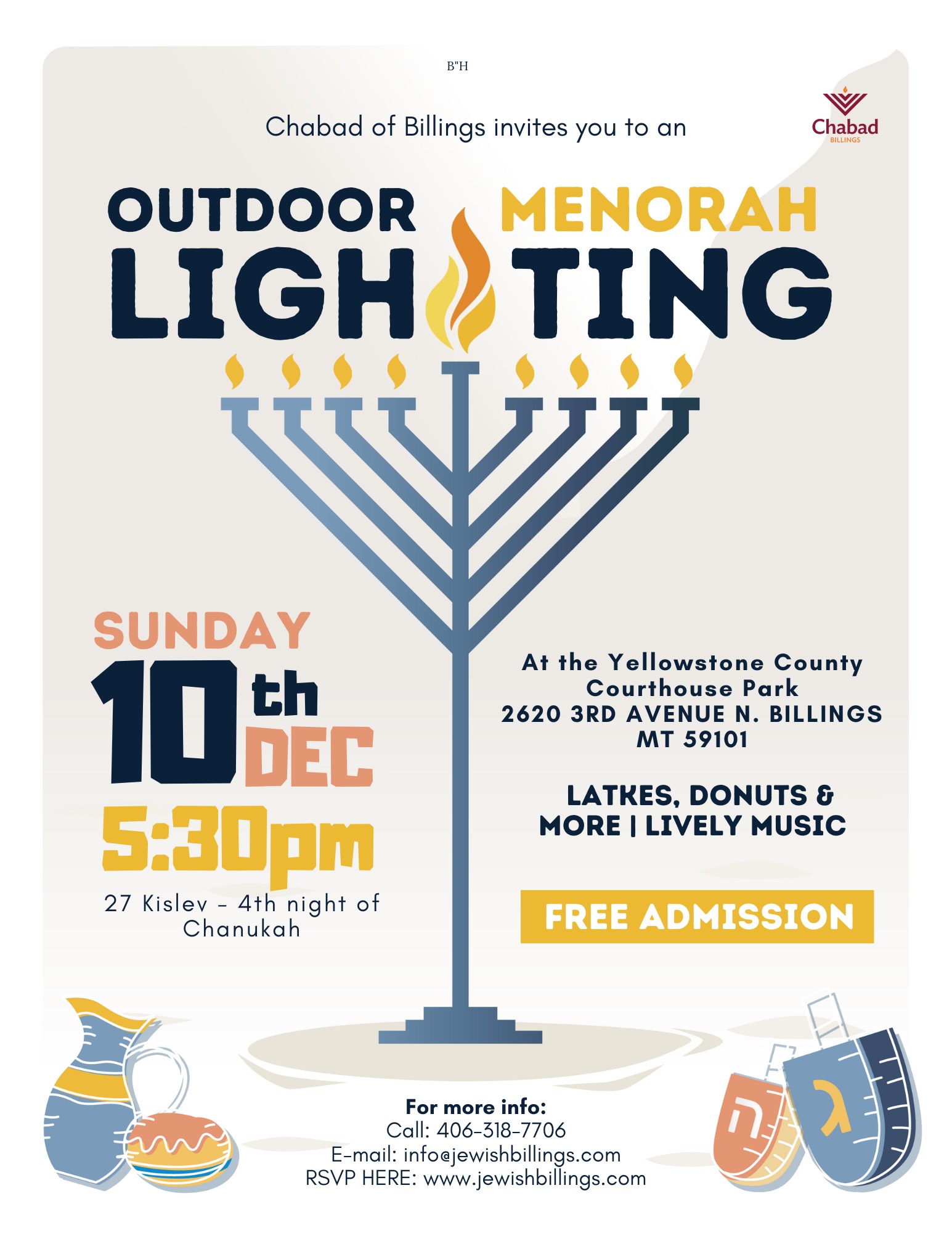 Chanukah – a celebration of hope, unity, and triumph.
In a calamitous world, a small amount of light dispells much darkness. Come together this Chanukah, to illuminate the darkness and share in the warmth – and message – of the flames.
Help us plan ahead. Let us know you're coming by using the form below. Thank you!
Chabad Lubavitch of Billings, Inc., is a 501(c)(3). Est., 2022