Welcome to
Chabad of Billings
and Eastern Montana
Chabad of Billings is a home where everyone is welcome, regardless of affiliation, level of knowledge or observance.
We strive to create a warm, welcoming environment to explore and experience our heritage in a non-judgmental and inviting atmosphere.
Based in Billings, we service Jewish communities throughout the Greater Eastern Montana area.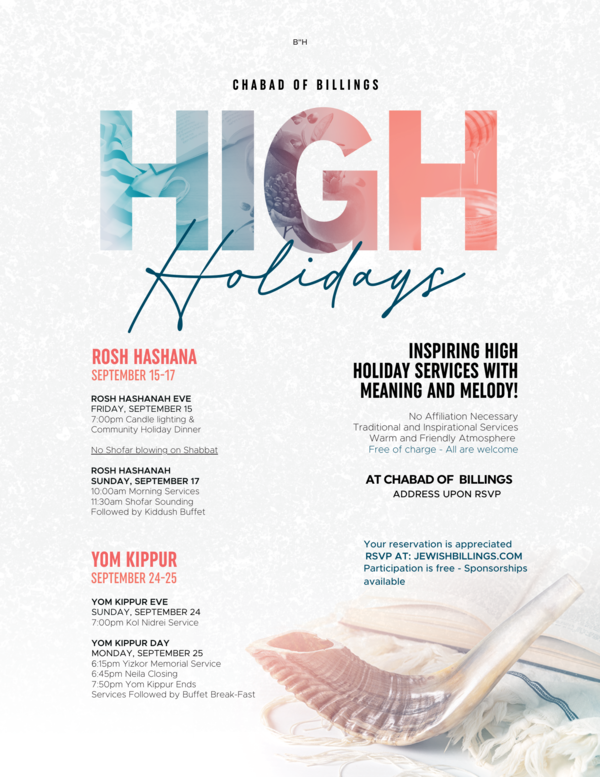 It's that time of year again!
School is restarting, tree leaves are changing colors (gasp
!), and the new year High Holidays are upon us!
We're looking forward to celebrating with you, RSVP using the button below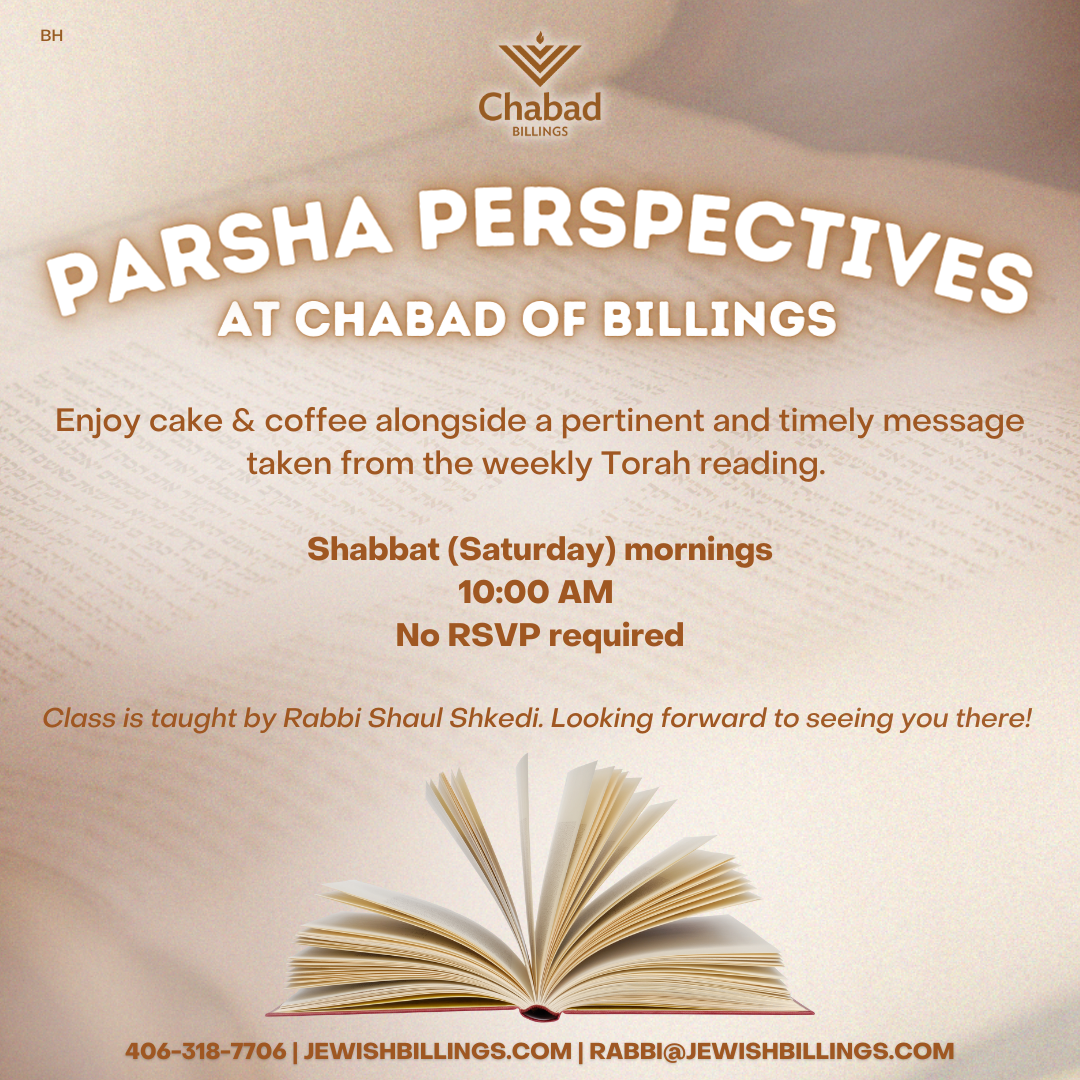 Parsha, Its not just a book
Join us on Shabbat mornings, and find out why!
Want to join but don't know how? Email us at info@jewishbillings.com and ask for more info, we'll be glad to help.
Chabad Lubavitch of Billings, Inc., is a 501(c)(3). Est., 2022