Welcome to
Chabad of Billings
and Eastern Montana
Chabad of Billings is a home where everyone is welcome, regardless of affiliation, level of knowledge or observance.
We strive to create a warm, welcoming environment to explore and experience our heritage in a non-judgmental and inviting atmosphere.
Based in Billings, we service Jewish communities throughout the Greater Eastern Montana area.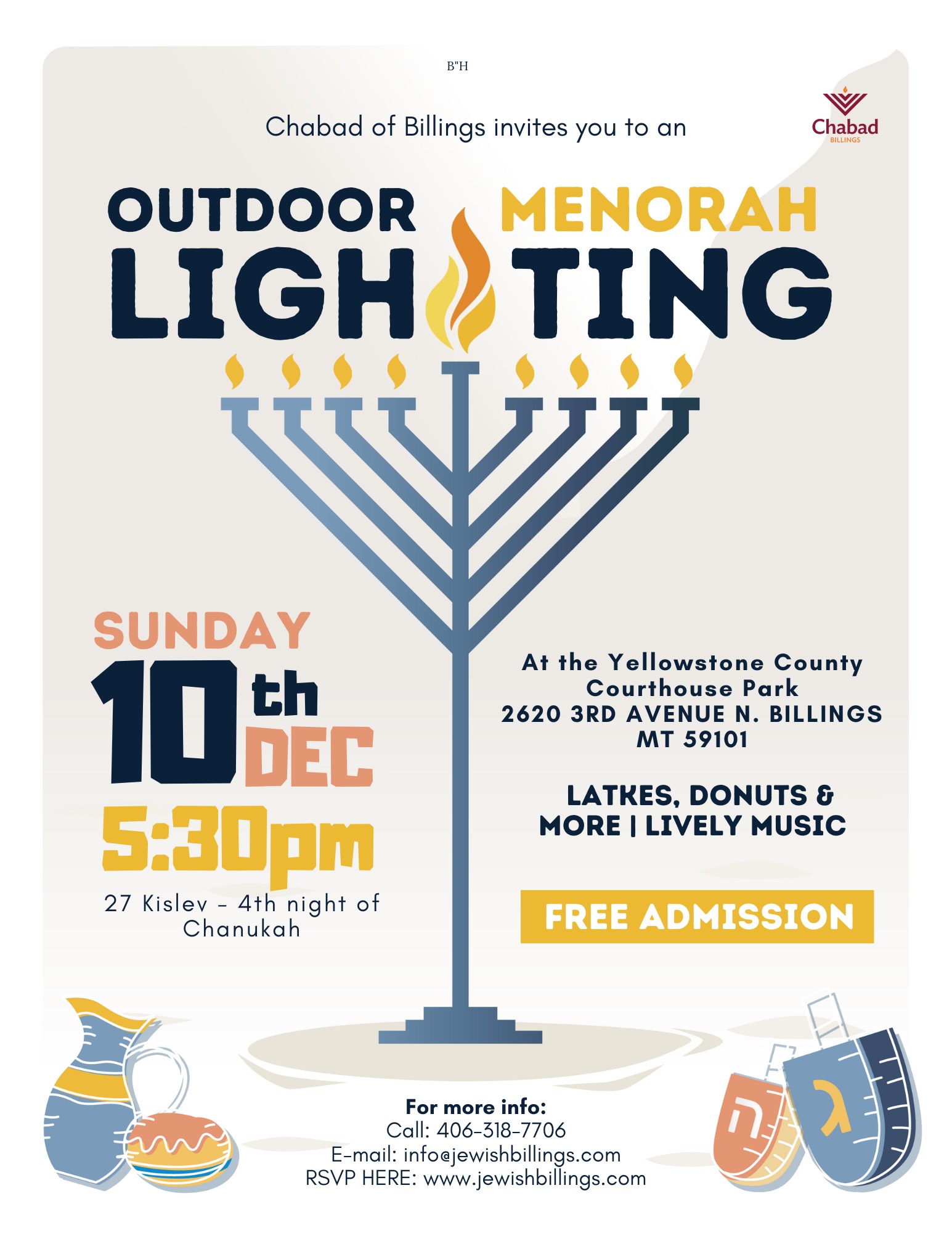 Chanukah – a celebration of hope, unity, and triumph.
In a calamitous world, a small amount of light dispells much darkness. Come together this Chanukah, to illuminate the darkness and share in the warmth – and message – of the flames.
Help us plan ahead. Let us know you're coming by using the form below. Thank you!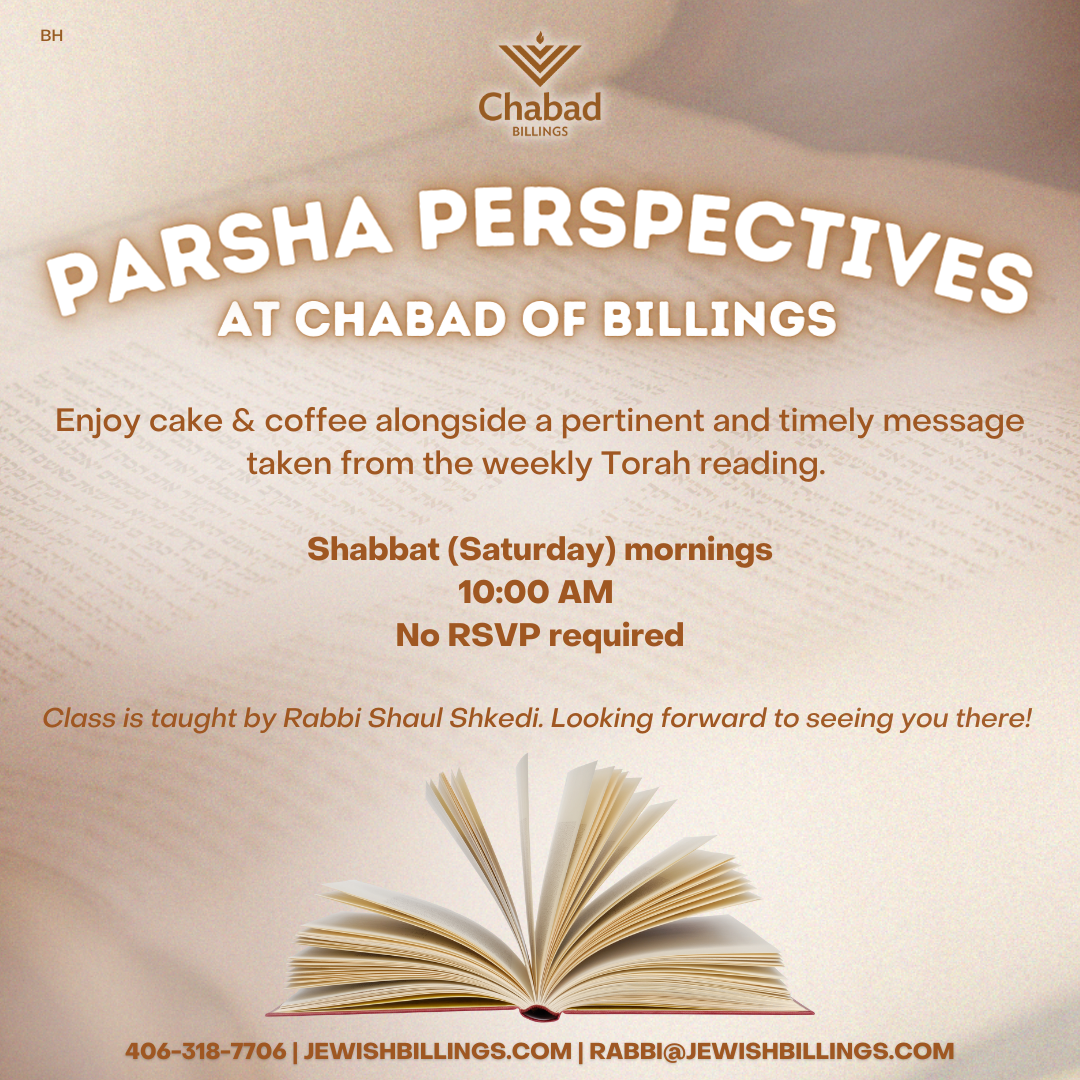 Parsha, Its not just a book
Join us on Shabbat mornings, and find out why!
Want to join but don't know how? Email us at info@jewishbillings.com and ask for more info, we'll be glad to help.
Chabad Lubavitch of Billings, Inc., is a 501(c)(3). Est., 2022